Please click the link to go directly to the section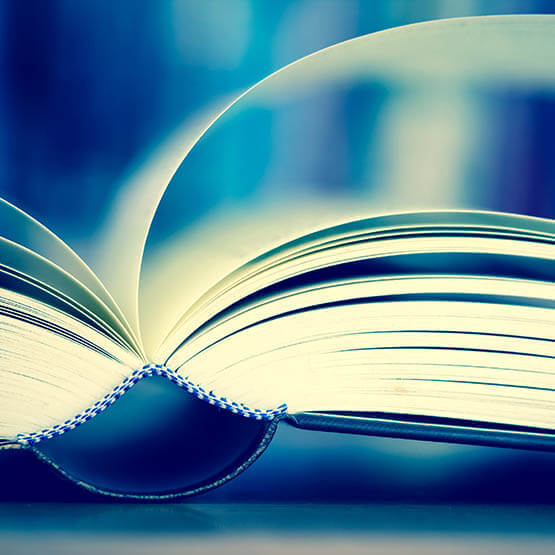 Publications
Morgan M, Winder M.  Haemodynamics of arteriovenous malformations of the brain and consequences of resection: a review. 
Clin Neuroscience: 8(3),216-224, 2001
Morgan MK, Winder MJ, Little N, Finfer S and Ritson E. Delayed Haemorrhage following resection of arteriovenous malformations of the Brain. 
J Neurosurg: 99:967-971,2003
Winder MJ and Law A. Starship Paediatric Head injury Guidelines 2005.
Starship Hospital, Auckland, NZ
Winder MJ and Law A. Separation of Pyopagus Conjoined Twins: A New Zealand Neurosurgical experience. 
J Clin Neuroscience(2006);13: 968-975.
Moseley GL and Winder MJ. Low Back Pain in Surfboat Rowers – a clinical investigation.  
APA NSW Bulletin, 9(1):7-9, 1994.
Winder MJ et al. Penetrating Head Injury from Nailguns: A case series from New Zealand. 
J Clin Neuroscience(2008);15:18-25.
Winder MJ et al. Nailed: The case of 24 cranial penetrating nails. 
The Journal of Trauma: Injury, Infection, and Critical Care;68(4): E104-E107, 2010.
Sinnadurai,M and Winder,MJ. Silicone Spaghetti. 
J Clin Neuroscience(2009);16: 1350-1353.
Winder, MJ and Thomas, KC. Minimally Invasive versus Open Approach for Cervical Laminoforaminotomy.
CJNS, March, 2011
Winder MJ, Spooler J, Mayberg MR. The evolution of intraoperative imaging and neuronavigation in transphenoidal surgery. 
J SurgRadiol. 2011 Jan 1:2(1).
Winder, MJ, Brett, K, Hurlbert, RJ. Spinal Cord Concussion in a professional ice hockey player. Case Report. 
JNS Spine:1-4 Feb, 2011.
Winder, MJ and Mayberg,M. Recent Advances in Pituitary Surgery. 
Current Opinion in Endocrinology, Diabetes & Obesity. 18(4):278-288, August 2011.
Winder, MJ, Tanase, J, Rostad,S and Mayberg, M. Atypical Sebaceous Intracranial Neoplasm. JNS, 2011
Harvey RJ, Winder M, Parmar, Lund. Endoscopic Skull Base Surgery for sinonasal malignancy. Otolaryngol Clin North Am. 2011 Oct:44(5): 1081-140.
Winder, MJ. Minimally Invasive Spinal Surgery.St Vincent's Clinic Proceedings; 19(1):14-195 2011
Ranguis,S., Winder, MJ., Chaganti,J. A bilateral infratentorial neurenteric cyst: A case report. J Clin Neuroscience, 2012.
King VS, Winder MJ. Multiple cerebral cryptococcomas and an immunocompetent man: an unlikely diagnosis.ANZ J Surg2014 Jul-Aug; 84(7-8): 588
Kim L, Huang C, Morey AL, Winder MJ. Intraosseous lipomatous meningioma. Case Rep Neurol Med.2015.
Harvey, Winder et al., 2015. Sinonasal morbidity following tumour resection with and without  nasoseptal flap reconstruction. Rhinology53: 122-128.
O'Flanagan G, Dower A, Gallagher RM, Winder MJ.Cervical Chordoma surgically resected via three stage procedure with intra-operative images. ANZ J Surg2015 June 4.
Dower, Chatterji, Swart, Winder, MJ. Surgical Management of recurrent lumbar disc herniation and the role of fusion. Journal of Clinical Neuroscience,Aug 2015.
Harvey RJ, Winder M, Davidson A, Steel T, Nalavenkata S, Mrad N, Bokhari A, Barham H, Knisley A. The Olfactory Strip and It's preservation in Endoscopic Pituitary surgery maintains Smell and Sinonasal Function. J Neurol Surg B Skull Base. 2015 Dec;76(6):464-70.
King V, Swart A, Winder MJ. Tantalum Trabecular Metal Implants in anterior cervical corpectomy and fusion: 2 year prospective analysis.J Clin Neurosci2016 Oct;32:91-4.
Winder MJ, Ghambhir S. Comparison of ALIF vs XLIF for L4/5 interbody fusion: pros, cons and literature review. J Spine Surg.2016 Mar 2(1): 2-8.
Winder, MJ, Gilhooly PM. Accuracy of minimally invasive percutaneous thoracolumbar pedicle screws using 2D fluoroscopy: a retrospective review through 3D analysis. J Spine Surg.2017 Jun;3(2): 193-203.
Oakley GM, Ebenezer J, Hamizan A, Sacks PL, Rom D, Sacks R, Winder M, Davidson A, Teo C, Solares CA, Harvey RJ. Finding the Petroclival Artery: The Vidian-Eustachian Junction as a Reliable landmark.J Neurol Surg B Skull Base. 2018 Aug;79(4):361-366.
Xia MM, Cherepanoff S, Winder MJ. Neurenteric cyst of the Area Prostrema causing intractable nausea and vomiting.J Clin Neurosci. 2019 Oct;68:346-348.
Xia MM, Winder MJ. M6-C cervical disc replacement failure associated with late onset infection.J Spine Surg. 2019 Dec;5(4): 584-588.
Cho J, Grayson JW, Christensen J, Winder MJ, Sheehy J, Steel T, Bentivoglio P, Barham HP, McCormack A, Harvey RJ. Long- Term Sinonasal Function Following Transnasal Pituitary Surgery: A comparison of Surgical Approach. Am J Rhinol Allergy. 2020 May: 34(3): 361-368.
Orgain CA, Kuan EC, Alvarado R, Adappa ND, jonker BP, Lee JYK, palmer JN, Winder M, Harvey RJ. Smell preservation following unilateral Endoscopic Transnasal Resection of olfactory Groove meningioma: A Multi-Institutional Experience. J Neurol Surg B Skull Base. 2020 Jun:81(3): 263-267.
Pan Z, Huang W, Kim KH, Wu H, Yu Y, Kim KN, Yi S, Vora D, Gragnaniello C, Phan K, Tasiou A, Winder MJ, Koga H, Azimi P, Kang SY, Ha Y: AME Spine Surgery Collaborative Group. The Risk factors associated with delirium after lumbar spine surgery in elderly patients.Quant Imaging Med Surg. 2019 Apr;9(4):700-710.
Grayson JW, Nayak A, Winder M, Jonker B, Alvarado R, Barham H, McCormack A, Harvey RJ. Mutidsiciplinary Team Care in the Surgical management of Pituitary Adenoma. J Neurol Surg B Skull Base. 2021 Jun;82(3):295-302.
Chang N, Grayson JW, Mangussi-Gomes J, Fung S, Alvarado R, Winder M, Jonker BP,McCormack A, Harvey RJ. Assessment of magnetic resonance imaging crieteria for the diagnosis of cavernous sinus invasion by pituitary tumours. J Clin Neurosci. 2021 Aug;90: 262-267.
Stroud,A, Dhaliwal P, Alvarado R, Winder MJ, Jonker BP, Grayson JW, Hamizan A, Harvey RJ, McCormack A. Outcomes of pituitary surgery for Cushing's disease; a systematic review and meta-analysis.Pituitary.2020 Oct: 23(5): 595-609
Marcus HJ, Khan DZ, Borg A, Buchfender M, Cetas JS, Collins JW, Dorward NL, Fleseriu M, Gurnell M, Javadpour M, Jones PS, Kph CH, Layard Horsfall H, Mamelak AN, Mortini P, Muirhead W, Oyesiku NM, Schwartz TH, Sinha S, Stoyanov D, Syro LV, Tsermoulas G, Williams A, Winder MJ, Zada G, Laws ER. Pituitary Society Expert Delphi consensus: operative workflow in endoscopic transsphenoidal pituitary adenoma resection. Pituitary. 2021 Dec: 24(6): 839-853.
Ben-Menachem E, Winder MJ. Kleine-Levin Syndrome and general anaesthesia: A case report.J Clin Anesth. 2021 Dec; 75: 110486.
Stroud A, Dhaliwal P, Harvey RJ, Alvarado R, Jonker BP, Winder MJ, Grayson J , McCormack A. Low but not undetectable early postoperative nadir serum cortisol pedits sustained remission in Cushing's Disease. Endocrine Oncology (2022)2, 19-31.
Book Chapters
Morgan MK, Winder MJ.  Chapter 23: Management of Intra-ventricular and Deep Arteriovenous Malformations.  In: R Loch Macdonald, Neurosurgical Operative Atlas Second Edition, Vascular Neurosurgery; American Association of Neurosurgeons, Rolling Meadows Illinois, Thieme 2008 pp 156-162.
Harvey, RJ, Winder,MJ, Parmar,P, Lund,V. Endoscopic Skull Base Surgery for Sinonasal Malignancy.
National and International Presentations
Australasian Neurosurgical Society Conference, Fraser Island, 2000
Haemodynamics of arteriovenous malformations following resection: A Rationale for Neuroanaesthesia.
Royal Australasian College of Surgeons NZ Annual Scientific Meeting 2005,Waikato, New Zealand
Separation of New Zealand Pyopagus Conjoint Twins
Neurosurgical Society of Australasia 2005 Annual Scientific Meeting, Gold Coast, Australia
Separation of NZ Pyopagus Twins: A Neurosurgical Perspective.
The Tenth Annual Scientific Conference of the Canadian Spine Society, March 2010. Fairmont Chateau Lake Louise, Alberta, Ca
Comparison of Tubular Assisted Minimally Invasive versus Open approach for Cervical Posterior Laminoforaminotomy.
The 2011 EPSS Xinjiang International Forum on Clinical Medicine Development. August, 25-29th, Urumqi, Xinjiang, China
Spinal Cord Concussion in an Ice Hockey Player
Fellowship Development Courses
Advanced Concepts in the management of Spinal Disorders
AOS North America
Miami Aug 6th-9th, 2009
Techniques in Less Invasive Spine
Stryker, Calgary, AB
September 26th, 2009
AANS, Boston 2009
Complex Spine Cadaveric Instrumentation
January, 2010, Calgary, AB
The Tenth Annual Scientific Conference of the Canadian
Spine Society, Fairmont Chateau Lake Louise, AB, Canada.
March, 2010.
AO Spine Fellows Forum, April 10-12, 2010
Banff Springs Hotel, AB
Endoscopic Endonasal Surgery of the Cranial Base and Pituitary Fossa
UPMC, May 22-26, 2010
Pittsburgh, PA
Advanced Intracranial Endoscopy: Keyhole and Endonasal Approaches
Course Director: Charlie Teo
Seattle, WA:  July 16-17, 2010
One Spine Course
Course Director: Dr John Jane Sr
August 20-21, 2011, Seattle, WA
Current Techniques in Minimal Access Workshop. Sunnyvale, California USA, Feb 2012.
Nuvasive VIP Course, San Diego 2012
Skull Base Surgery NSA March 2012
Advanced Lateral and MAS PLIF Course. San Diego Feb 2014
Other Courses
Cerebrovascular Surgery Symposium, Sydney
AMSA "Medical Frontiers", Maldives
International Paediatric Course – Part 1 (Cairns)
Medtronic Stealth Training Course (Brisbane)
AANS – New Orleans, April, 2005
Cerebrovascular Controversies, Wellington, 2005
Rhoton Microsurgical Dissection Course of Skull Base Approaches
RACS NZ Annual Scientific Meeting 2005 (Hamilton, NZ)
2005 Annual Scientific Meeting, NSA, Gold Coast, Australia
Advanced Concepts in Spine, DePuy, Sydney Australia
AMSA – Bridging Medicine
Spinal Instrumentation – Medtronic Instructional Course
Melbourne, 2007
De-Puy Cervical Instrumentation and PLIF workshop, Melbourne
Management of Spinal Fractures, Synthes, Sydney
Thoracic and Lumber instrumentation, Taylor Bryant
Australian Advanced Neuroendoscopy Workshop, Sydney, December.
Minimally Invasive Spine Surgery Symposium
MERC course: Sagittal Balance and surgical options. Philadelphia, October 2015
Course Faculty
Complex Spine Cadaveric Instrumentation
January, 2010, University of Calgary, AB, Canada
Endoscopic Anterior Skull Base and Rhinology Cadaveric Dissection Course
St Vincent's Hospital, Sydney , Australia
January, 2011
 Controversies in Neurosurgery 2012
Royal Melbourne Hospital November, 2012   
 Advanced Sino-nasal and Skull base Course
St Vincent's Hospital, August 2013
 Controversies in Neurosurgery 2014
Royal Melbourne Hospital November, 2014
Advanced Sinonasal and Skull base Course
St Vincent's Hospital, February, 2015
Endoscopic Sinus and Skull Base Surgery Course
St Vincent's Hospital, 13-15th August, 2015
Advanced Sinonasal and Skull Base Cadaveric Course
St Vincent's Hospital , Feb 2017
NSA Skull Base Symposium, Sydney 2018
Endocrine Society of Australia, Sydney 2021
Neurosurgery Fellowship Opportunity
Dr Winder is pleased to offer a Neurosurgical Fellowship at the prestigious St Vincent's Hospital, Sydney. The Fellowship aims to cover a broad spectrum of neurosurgical conditions (excluding paediatrics), with a focus on minimally invasive spinal and cranial techniques. Research is a focus of the Fellowship and successful applicants will be involved with the Neurosurgical Department in both the Public and Private sectors. Funding is potentially available.
All enquiries should be directed to fellowship@sydneybrainandspine.com